The Trend Of container House Homestay
Views: 0 Author: Site Editor Publish Time: 2023-03-07 Origin: Site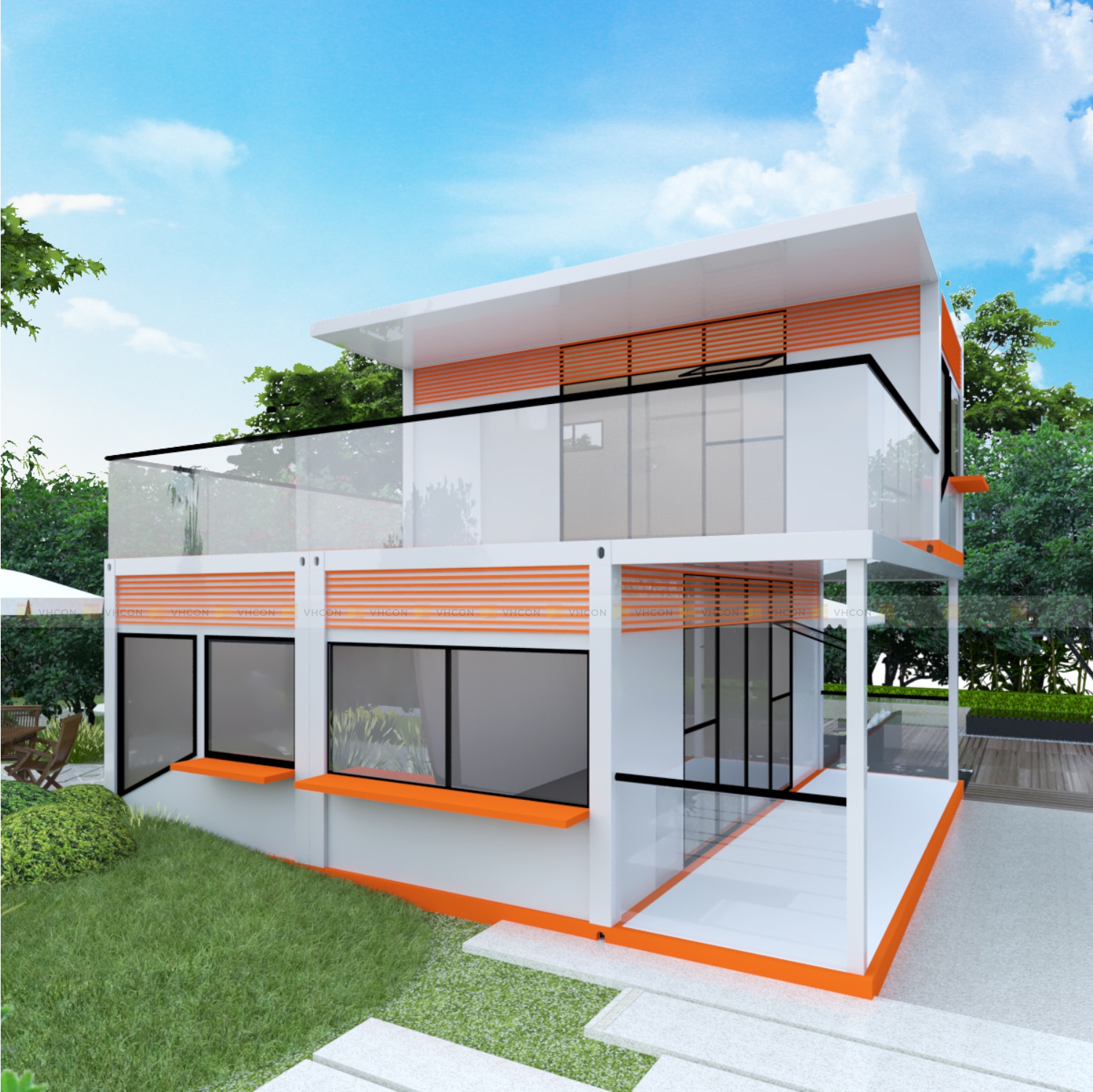 In recent years, container house homestay has gradually become a new type of accommodation industry, which is favored by tourists. Different from traditional hotels and hostels, container house homestays attract more and more tourists with their unique appearance and unique accommodation experience.
In the container house homestay, each room is composed of one or more container houses, and the overall design is simple and stylish. In terms of appearance, the color, shape, arrangement and combination of the container house homestay can be customized according to customer needs. Inside, the container house homestay adopts a modern decoration style, complete facilities and configurations, which meet the basic needs of tourists.
Compared with traditional accommodation methods, container house homestays have the following advantages:
One is affordable. Compared with high-end hotels, the price of container house homestays is more affordable, which is one of the reasons why more and more tourists choose container house homestays.
The second is environmental protection and energy saving. At present, global environmental protection has become a hot topic in today's society, and it is against this background that container house homestays were born. The use of container houses as accommodation carriers can not only save building materials and reduce construction waste, but also realize recycling and reuse, reducing the impact on the environment.
The third is high flexibility. container house homestays can be combined and disassembled according to different needs, and the flexibility is very high. At the same time, the mobility of the container house homestay is also very strong, and it can be relocated or expanded anytime and anywhere, which meets the needs of the tourism market in different regions.
The fourth is a unique accommodation experience. The container house homestay has a unique appearance and stylish interior decoration, which is completely different from traditional hotels and inns, and provides tourists with a brand new accommodation experience.
In addition, container house homestay has another advantage, it can be used in different scenarios. In addition to the tourism industry, container house homestays can also be used for emergency shelters, temporary offices, and even temporary shops.
Of course, with the rapid development of container house homestays, some problems have also been brought about. For example, the sanitation and safety of some container house homestays need to be more strictly managed and supervised. In addition, the quality of container house homestays also needs to be further improved to meet the growing demands of tourists.
In short, as an emerging accommodation industry, container house homestay has great potential for development. You can build your homestay with our VHCON-X3 folding container house, which is easy to install and flexible. With the continuous development of the tourism industry and the improvement of people's living standards, container house homestays will surely become one of the mainstreams of the future accommodation industry.