Why EPS cement houses can replace brick concrete houses?
Views: 46 Author: Site Editor Publish Time: 2018-09-23 Origin: Site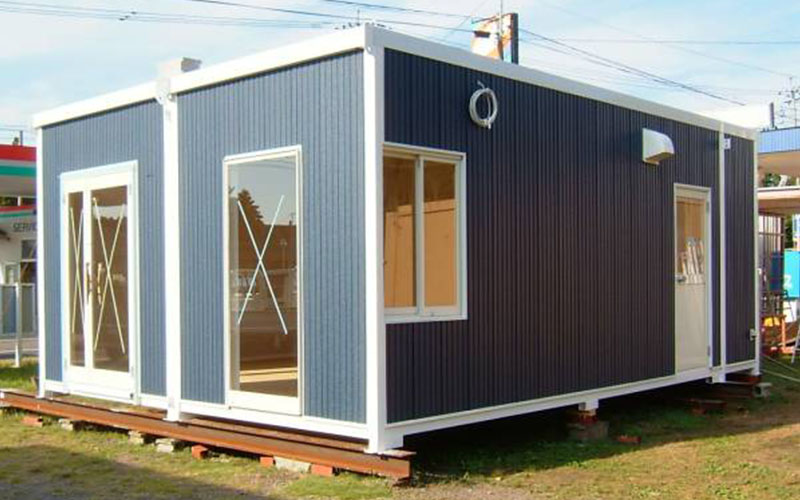 EPS cement house, It's a new type of building. In recent years, precast materials are very popular in the field of self building around the world. EPS cement sandwich panel is a widely used and excellent performance precast materials. Widely used at self building,house,hotel,office,etc. It has light weight, high strength, waterproof, fire proofing, sound insulation, and low price,etc. advantages. At the same time, it has the advantages of short construction period and simple construction.
Structure is made of high quality continuous hot-dip galvanized steel, fit for wall panel installation. And enhance the overall strength and stability. After painting, decorate with wallpaper, colourful tile and other materials.Vanhe EPS cement house can provide all materials and design drawings with quality assurance.
Performance better than brick concrete houses: Light weight, good stability, wallboard and other materials can also be recycled, green environmental protection. The construction speed is 7--8 times that of the ordinary building. Basically, it does not involve water consumption. It is dry construction. The weight may be only 1/4 to 1/6 of the traditional concrete buildings. But its stability is excellent, and steel structure houses have excellent seismic and wind resistant properties. A layer of insulation material is pasted on the outside of the wall so as to better achieve the insulation effect and play the role of insulation and sound insulation. Wall materials can also be recycled and green. In addition,Vanhe EPS cemnet house the life expectancy can be more than 70 years, while the traditional brick concrete structure is 50 years.
The brick and concrete structure of the house makes people feel very practical and heavy. In fact, the steel frame of the Vanhe EPS cement house can alleviate the impact of strong earthquake wind on the house, which is stronger than that of the brick-concrete structure. When building, it is not like a brick and concrete building with long cycle and no high requirements for workers' construction skills.Steel material saves space and expands the use area for the interior. Brick and concrete structure of the late demolition of the building can only turn into construction waste, not only large quantities of dust.