Why Choose Steel Structure Warehouse Not To Choose Steel Mixed Structure Warehouse?
Views: 1 Author: Site Editor Publish Time: 2019-01-03 Origin: Site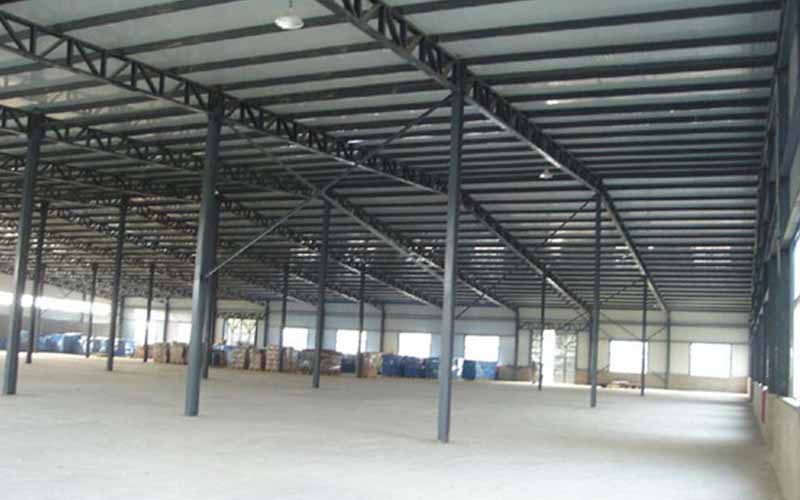 As a basic storage facility, the warehouse can be classified according to the role played by the warehouse in the circulation of goods or the characteristics of goods. No matter how it is divided, its essential role is to store. In order to cope with the different demands on warehouse buildings in the market, in recent years, more and more steel structure warehouses have risen on the ground, which has enabled many entrepreneurs to abandon the steel-concrete structure model that has been used for many years, steel structure warehouse and traditional reinforced concrete. What are the differences in the warehouse?
First, the steel structure warehouse is rapidly constructed and has obvious emergency advantages, which can meet the sudden storage needs of enterprises.
Second, the steel structure warehouse adopts dry construction, which has outstanding environmental protection advantages. It can reduce the impact of the construction on the environment and nearby residents than the wet construction of reinforced concrete buildings.
Third, steel structure warehouses can save construction costs and worker costs more than traditional concrete warehouses. The cost of building a steel warehouse is 20% to 30% lower than the cost of a traditional warehouse, and it is safer and more stable.
Fourth, the steel structure has a light weight, and the building materials used for the wall and the roof are much lighter than the brick wall and the terracotta roof, which can effectively reduce the overall weight of the steel structure warehouse without damaging the stability of its structure. At the same time, it can also reduce the transportation cost of components formed by off-site migration and save costs.