What are the two materials that affect the quality of container houses and sandwich panel houses?
Views: 534 Author: www.vanhe-house.com Publish Time: 2020-11-23 Origin: www.vanhe-house.com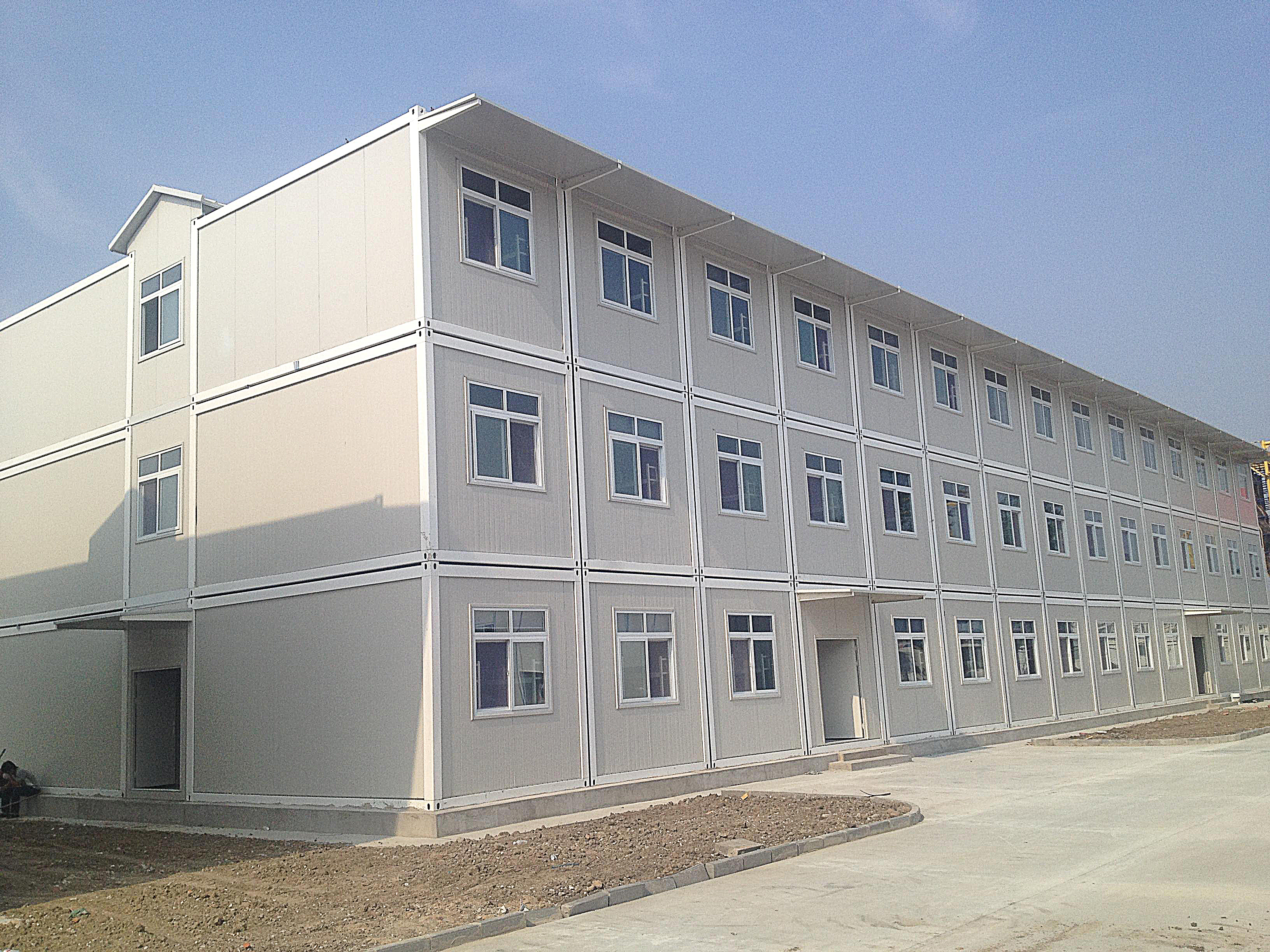 In view of the two kinds of materials that affect the quality of container mobile houses, let me answer the following questions for you:
Customers who have used container houses know that the main materials of container mobile houses are channel steel for frame and sandwich panel for wall ceiling. The quality of these two materials directly affects the quality of container mobile houses. Today we will talk about these two materials and what kind of influence they have on container mobile houses.
First,Let's talk about channel steel. The difference in channel steel is mainly manifested in the thickness of the channel steel. Although the surface difference of the residential containers sold by some manufacturers is not big, the thickness of the channel steel is different. The tolerance is also different. The channel steel is not thick enough, it is easy to bend when under pressure, and the living container house is deformed, which affects the service life. This kind of container house does not see changes in a short time, but after a long period of time, it is prone to deformation, collapse and other problems, which may endanger the safety of people in the container mobile house. Therefore, the channel steel selection for residential containers has certain specifications, and it is not easy to use channel steel materials that are lower than the specification because of cost savings.
Regarding the white-top container and iron-top container type of residential containers, the quality of the color steel sandwich panels directly affects the service life of the residential containers. At present, the color steel sandwich panels on the market have mixed materials. Some are used in container mobile houses and some are used in mobile slab houses. The thickness of the steel plates of color steel sandwich panels used in different applications varies greatly. If the color steel sandwich panel used in the mobile house is used on the residential container, the color steel sandwich panel may show a series of problems such as the scattered steel plate and rust after a few months, and the residential container will appear damaged. Therefore, the residential container must use the color steel sandwich panel dedicated to the residential container. The new polyurethane thermal insulation sandwich panel produced by VANHE is most suitable for container houses. It is not necessary to use unconformity color steel sandwich panels to reduce costs, which will affect the service life of residential containers.
Some problems appear in places you can't see,if the container house is built, it will last for many years, so you must pay more attention to the initial selection.