The Benefits of Container House
Views: 15762 Author: Dongguan Vanhe Modular House Publish Time: 2020-05-08 Origin: www.vanhe-house.com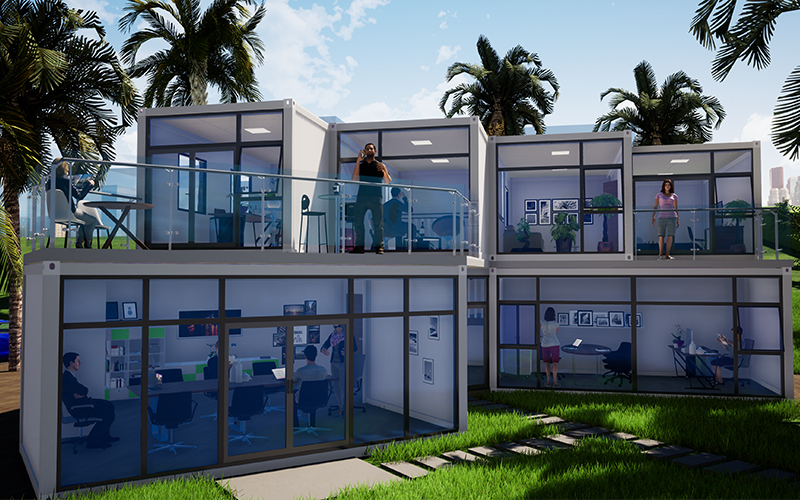 The Benefits of Container House
1. Perfect for modular/prefab site offices, cabins, warehouse, villa, toliet, shop, hotel, camp, office.
2. Efficient, low cost designs that can be customized for end user requirements.
3. Easy for low skilled workers to assemble.
4. The light steel frame structure is strong and reliable.
5. Many modular units can be stacked and linked together to create more space.
6.Environment friendly. No waste to be discarded.
7.Little requirements on ground base. Being tough and flat is OK.
On the base of the advantage of rich resource, VANHE has become the regular supplier of raw materialof many Global Enterprises, such as Sanyo Japan, Iris Japan, SK Steel Korea, Bluescope, Sicom, etc. Meanwhile it is the supplier or raw material of many large projects in China. The quality and service is highly approved by the clients.