Main Causes of Steel Structure Warehouse Damage
Views: 15 Author: Site Editor Publish Time: 2018-10-24 Origin: Site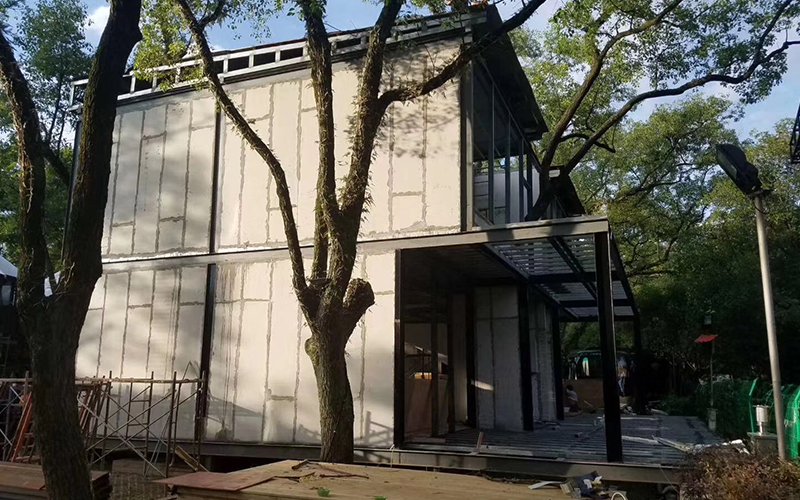 Steel structure warehouse is mainly made of steel, characterized by steel beams, columns, steel trusses and other components made of profiled steel and steel plates; each component or component is connected by welds, bolts or rivets, which is one of the main types of Vanhe modular building structures.The structure of Vanhe EPS cement sandwich panel house is also steel structure. After years of practice,we summarizes the main factors that cause damage to the steel structure:
1.load fluctuation, overtime service, specifications and regulations change cause structural bearing capacity insufficient.
2.Because of various kinds of unexpected deformation, distortion, disability, depression and so on, the member section weakens, the member warps, the connection cracks and so on.
3.Deformation or cracking or warpage of members or connections caused by temperature difference.
4.Others include mistakes in design, production and construction, and illegal use and operation during the service period.
Whether it is install EPS cement sandwich panel house,or other steel structure warehouse. It is necessary to carry out construction according to specifications.